The southeast corner of your home is considered the Agni moola as per Vastu. Agni Moola is the ideal position for the kitchen.
Placing your kitchen in the southeast corner ensures a harmonious living environment and promotes positive energy flow. A warm and well-lit space is essential for the kitchen, as it is where food is prepared and stored.
Also, the UV rays of the sun will keep the kitchen free from germs that spoil the food.
Hence, the southeast corner is considered to be associated with the Fire god Agni and is called Agni moola.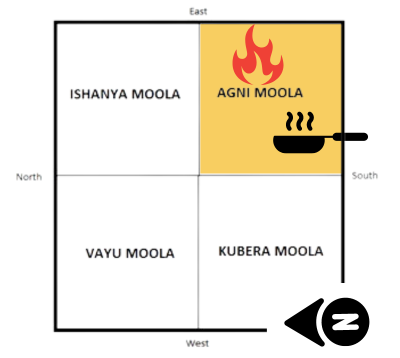 Also read:
VASTU FOR KITCHEN