The main door serves as the primary entryway to your home and plays a crucial role in attracting positive energy. According to Vastu, wood is considered an auspicious material for the main entrance door due to its association with warmth, stability, and growth, which are believed to enhance positive energy flow.
Optimal choices for main door wood include teak, rosewood, and oak, known for their durability and aesthetic appeal.
By incorporating these materials, you can create a harmonious and inviting entrance that aligns with Vastu, promoting positive energies and a welcoming atmosphere in your home.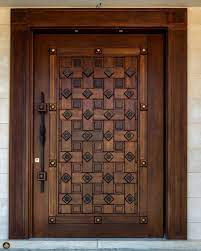 Also read: