The bathroom and toilet should ideally be located in the northwest or southeast corner of your house.
It is advisable to avoid placing them in the northeast or southwest corners as per Vastu.
The toilet seat should face either the north or south direction, as it is believed to be auspicious. This alignment is believed to bring prosperity and well-being to the household.
Conversely, it is advised to avoid positioning the seat to face the east or west, as it may negatively impact the energy within the space.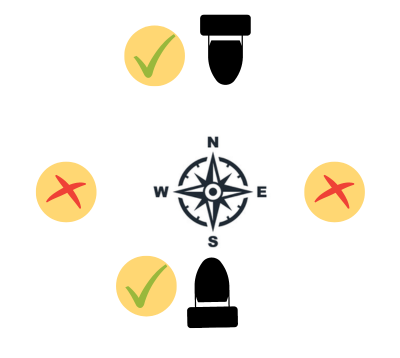 VASTU FOR TOILET SEAT FACING