Enhancing practicality and positive energies, a nameplate serves as a vital element for your house. When strategically placed according to Vastu principles, it not only aids visitors in finding your home but also invites positive vibrations.
To optimize its impact, position your name board on the left side of the main door. To ensure balance and harmony, hang it at a height equivalent to the upper half of the door. By adhering to these Vastu guidelines, you can utilise the auspicious energy flow and create a welcoming atmosphere.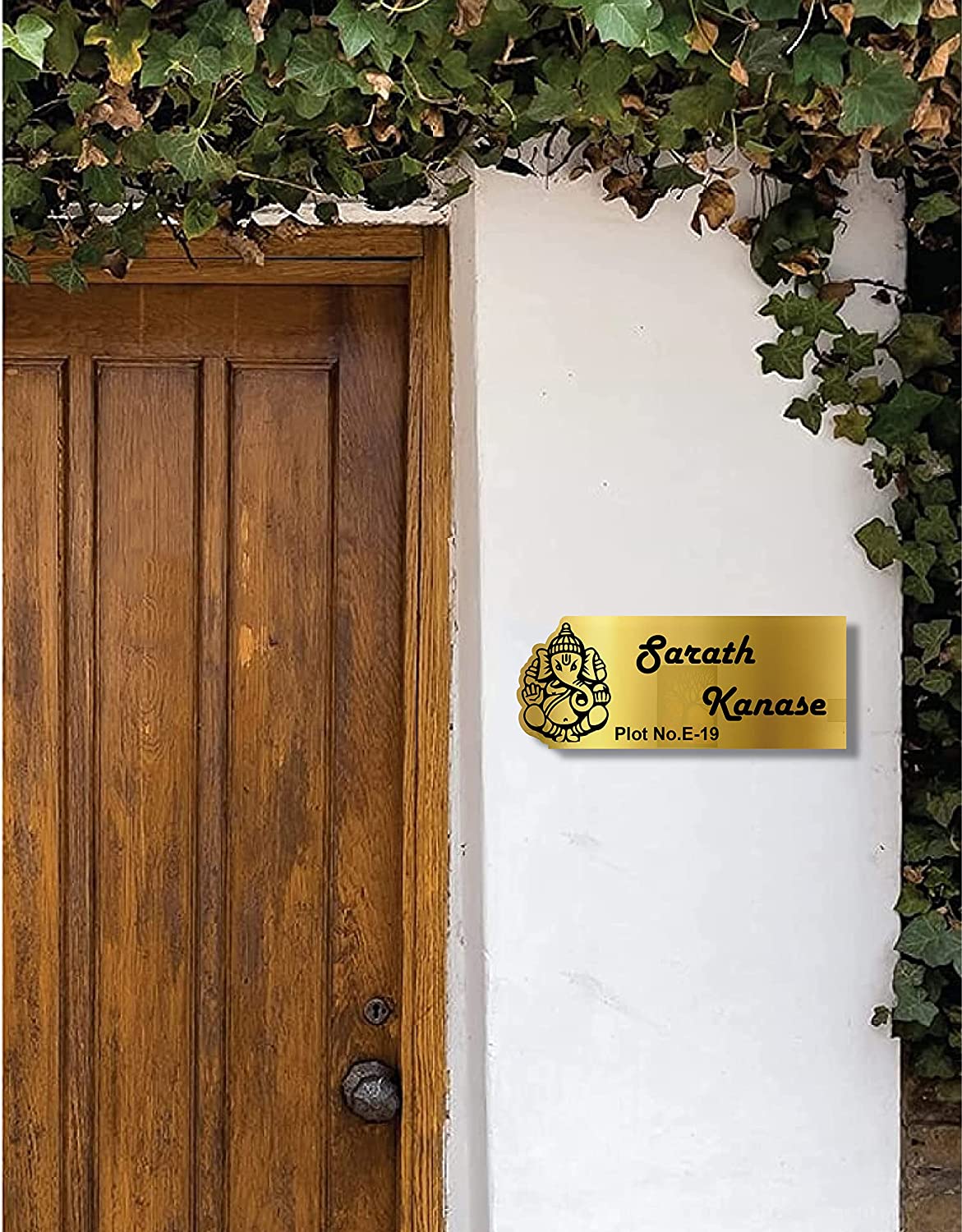 Also read:
VASTU FOR MAIN DOOR
Which direction should a main entrance face to bring more prosperity?
Which material is considered auspicious for the main entrance door?