In Vastu Shastra, the northeast direction, also known as the Ishanya moola, is considered highly auspicious for constructing a swimming pool. Placing the pool in this direction is believed to attract positive cosmic energy and promote overall well-being.
If space is unavailable in the northeast corner, the next best options according to Vastu are the east and north directions. These directions are also considered favourable according to Vastu.
By placing the pool in either the east or north direction, you can still harness positive energies that can enhance your well-being and prosperity.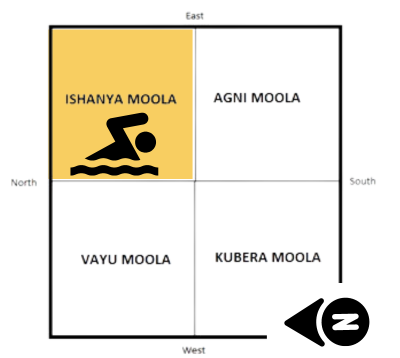 Also read: