The placement of the kitchen sink plays a crucial role in Kitchen Vastu, especially as it relates to the water feature and faucets.
According to Vastu, the ideal direction for a kitchen is the southeast, and the kitchen sink should be positioned in the northeast corner.
In the case of a south-facing kitchen, it is recommended to place the sink on the north side.
It is important to note that the sink should not be parallel to the stove or cooking area. This is because the stove represents the fire element (Agni), while the sink embodies the water element. Placing these two elements together can potentially create negative effects.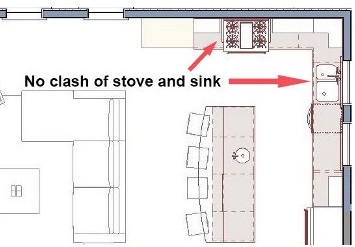 Also read:
VASTU FOR KITCHEN