The main door of a house should ideally face the east or northeast direction, according to Vastu.
The east direction allows the entry of morning sunlight, which promotes positive energy flow throughout the house. On the other hand, the northeast direction is considered auspicious and is associated with prosperity and good fortune.
It is crucial to avoid having the main door facing the southwest direction, as it is believed to be inauspicious and can attract negative energy.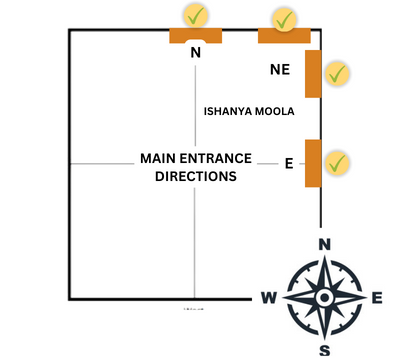 Also read:
VASTU FOR MAIN DOOR