According to Vastu Shastra, cooking while facing the east direction is considered auspicious and beneficial. This emphasizes the importance of aligning oneself with positive energy and new beginnings.
By facing east while cooking, you can invite positive vibrations into your kitchen and enhance the overall quality and taste of your food.
Additionally, the east direction welcomes abundant natural light during the morning hours, making your cooking experience more comfortable and efficient.
Incorporating this not only promotes good health but also promotes a harmonious atmosphere in your kitchen.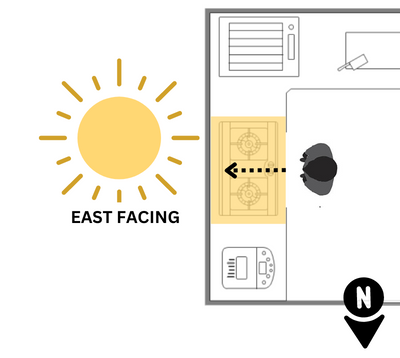 Also read:
VASTU FOR KITCHEN