When arranging furniture in your living room as per Vastu, it is recommended to place the furniture along the southern or western walls.
Ensure that the northeast corner remains open and uncluttered, as this promotes positive energy flow.
For electronic devices such as televisions or stereo systems, it is advisable to position them in the southeast corner of the living room. Avoid placing them in the northeast corner, as it is considered inauspicious according to Vastu.
By following these Vastu recommendations for interior placements, you can enhance the positive energy in your living space.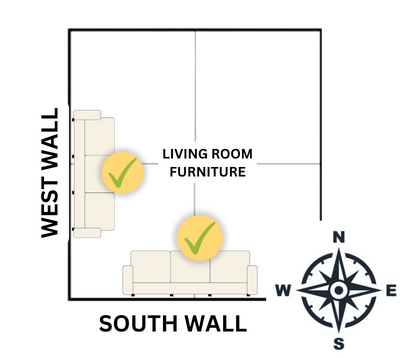 Also Read:
VASTU FOR LIVING ROOM
Which direction is the best for the living room as per Vastu?