When it comes to designing your dream home, choosing the right flooring can create a welcoming and aesthetically pleasing ambiance. With a plenty of options available, it's important to consider factors such as durability, maintenance, and the desired look and feel. In this blog, we will explore 5 popular flooring options and their ideal applications, ensuring you make an informed decision that suits your needs.
1.MARBLE FLOORING: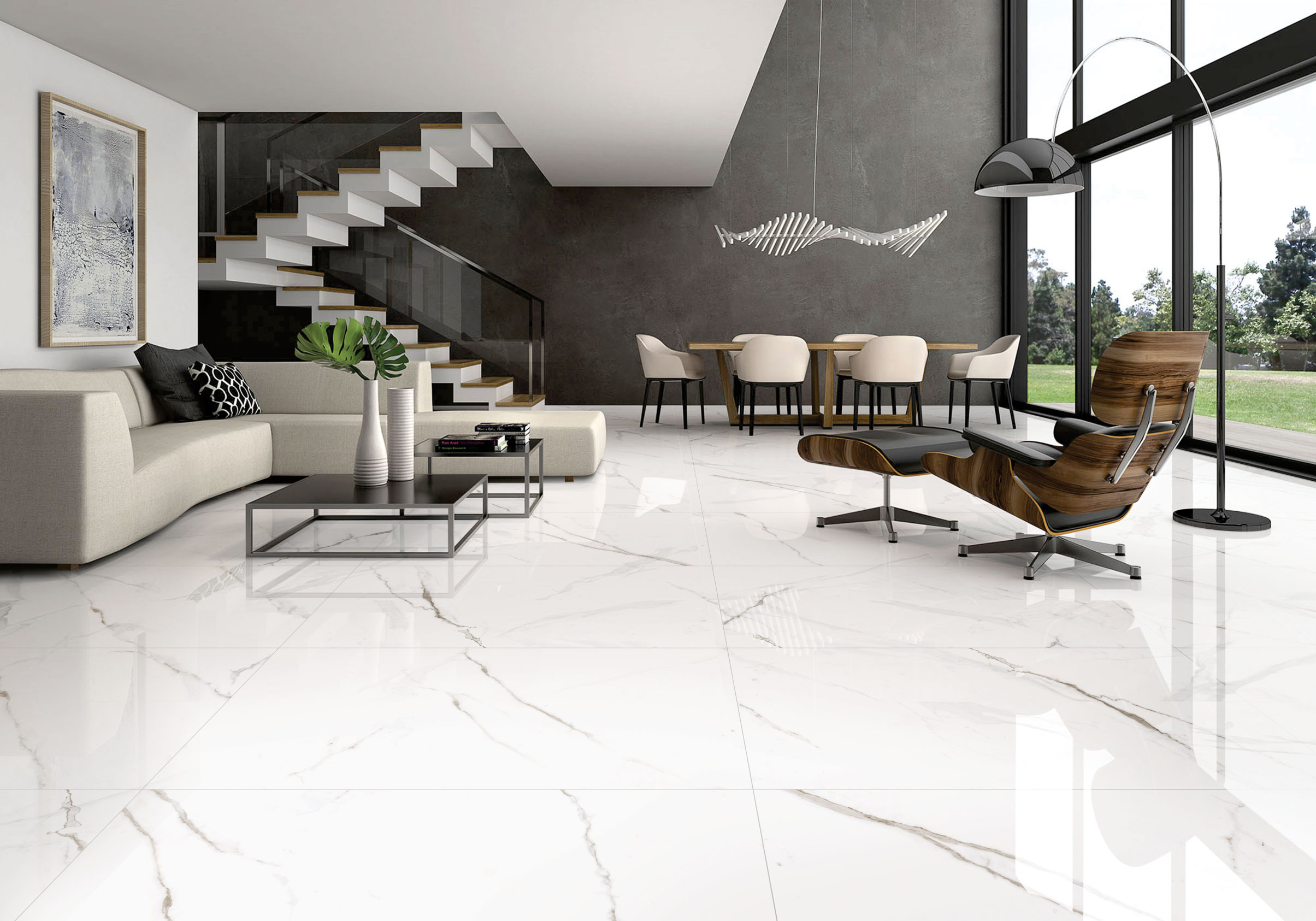 Marble flooring adds luxury to any space.
Ideal for formal areas such as living rooms and dining rooms.
Marble's unique veining patterns create a stunning visual appeal.
PROS:
Timeless appeal
Durability
Easy cleaning
CONS:
Requires regular maintenance
Susceptible to staining and scratching
2.VITRIFIED TILES:
Vitrified tiles offer both style and durability.
With a wide range of designs, colours, and finishes available, vitrified tiles are suitable for various spaces, including living rooms, bedrooms, kitchens, and bathrooms.
They are available in matte, glossy, and anti-skid finishes.
PROS:
Durability
Scratch and stain resistance
Moisture resistance
Wide range of designs
Low maintenance
CONS:
More expensive than ceramic and porcelain tiles.
Requires skilled labour for installation
Challenging to repair without leaving noticeable marks
3.LAMINATE FLOORING: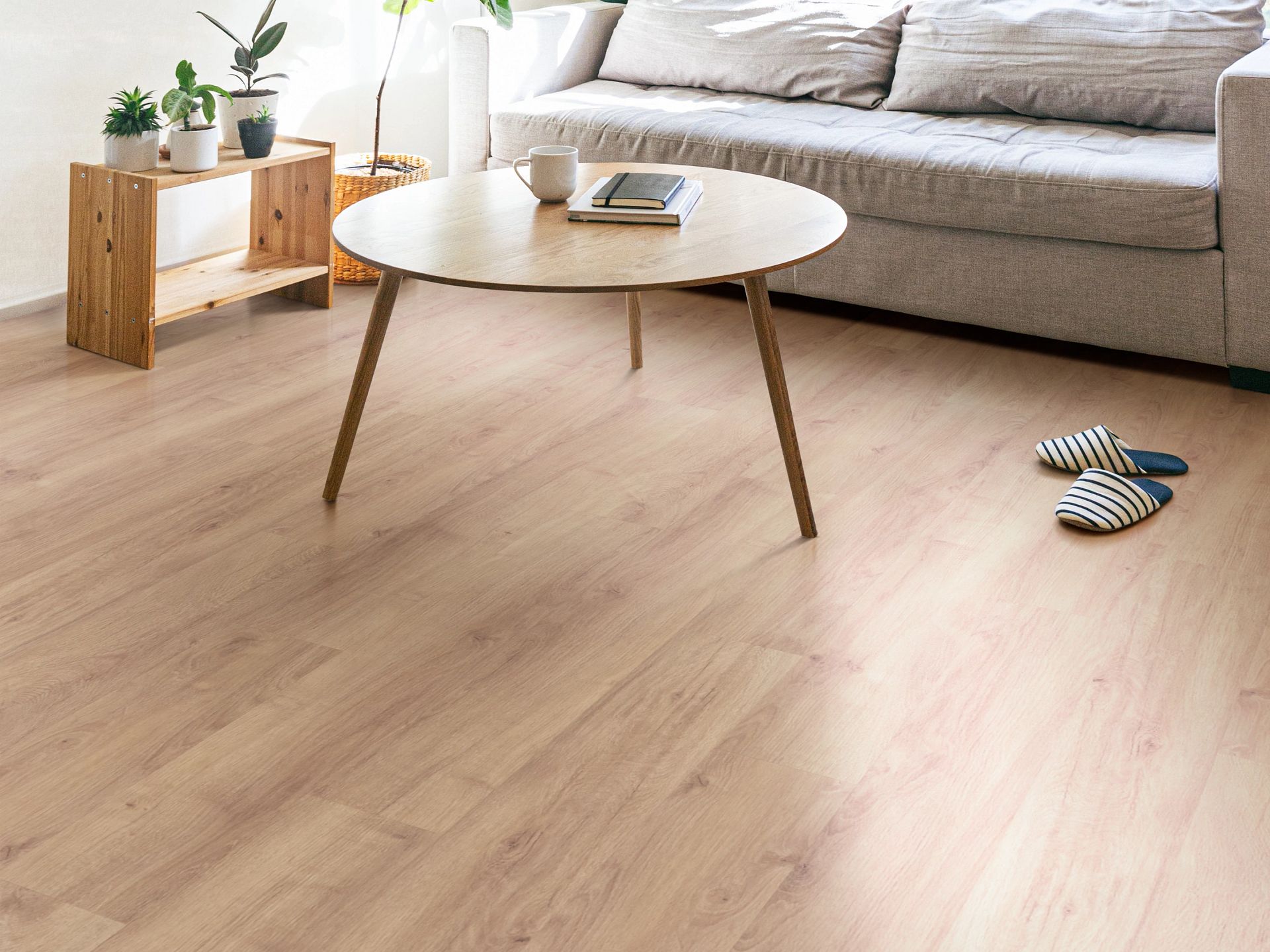 Laminate flooring provides an affordable alternative to natural materials while mimicking the look of hardwood or stone.
It is particularly suitable for living rooms, bedrooms, and study areas.
PROS:
Affordable Low maintenance
Stain and scratch resistance
Easy to install
Resistant to fading
CONS:
Not suitable for moisture-prone areas or high foot traffic
Limited Refinishing Options: needs to be replaced entirely in case of damage
4.VINYL FLOORING: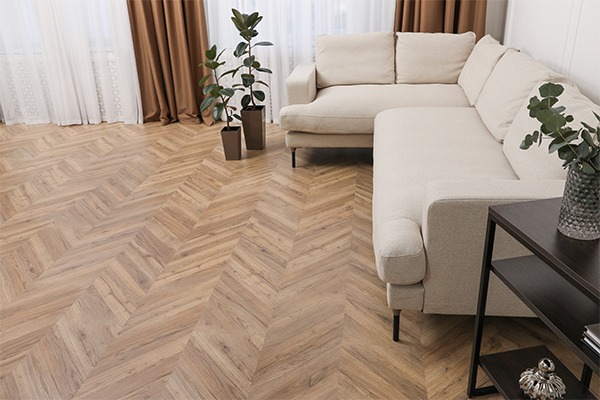 Vinyl flooring has gained immense popularity due to its versatility and cost-effectiveness.
It comes in various styles, including sheets, tiles, and planks, allowing for creative and customizable designs.
Vinyl is highly resistant to water, making it ideal for kitchens, bathrooms, and laundry rooms.
PROS:
Versatile
Affordable
Easy to clean
Moisture-resistant
CONS:
Potential for Fading
Difficult to repair.
Susceptible to Damage from Sharp Objects
5.WOODEN FLOORING: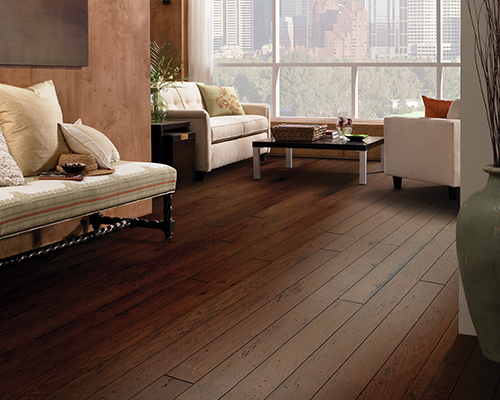 Wooden flooring exudes warmth and adds a natural charm to any space.
With its timeless appeal and wide range of finishes, wood complements both traditional and contemporary interiors.
However, it requires regular maintenance to preserve its beauty.
Wooden flooring is ideal for living rooms, bedrooms, and home offices.
PROS:
Aesthetic Appeal
Highly durable
Easy to Clean
CONS:
Requires periodic refinishing
Not recommended for moisture-prone areas
Susceptible to Scratches
By understanding the characteristics and ideal applications of each flooring option, you can make an informed decision based on your specific needs and preferences. Remember to prioritize durability, maintenance requirements, and the overall look and feel you want to achieve. By taking these factors into account, you can create a welcoming and aesthetically pleasing ambiance in your dream home.